EUROAVIA is the European Association of Aerospace Students, representing the interests of more than 2500 students from 37 universities in 16 European countries. Established in 1959, EUROAVIA aims to be a bridge between companies, universities and students. Its goals are:
To promote European cooperation in the aerospace field by providing amazing opportunities for our members to meet, exchange and learn at all levels.
To internationally represent European aerospace students.
To acquaint student members with their future working environment stimulating contacts with the industry.
Being both a non-political and non-profit association, EUROAVIA is managed exclusively by voluntary students with its various activities and projects entirely financed by membership fees, sponsorship and participation fees.
The International Board (IB) represents EUROAVIA on the international level. The IB is elected during the yearly EMEAC (Electoral Meeting of the EUROAVIA Congress), which is held in Spring. Affiliated Societies' representatives participate in these two congresses.
The Working Groups, comprised entirely of voluntary members, are in charge of specific long-term projects. They have financial and decisional autonomy and report to the International Board and to the EUROAVIA Congress. The projects developed by these WGs are an excellent opportunity for our members to develop soft skills as well as digital hard skills.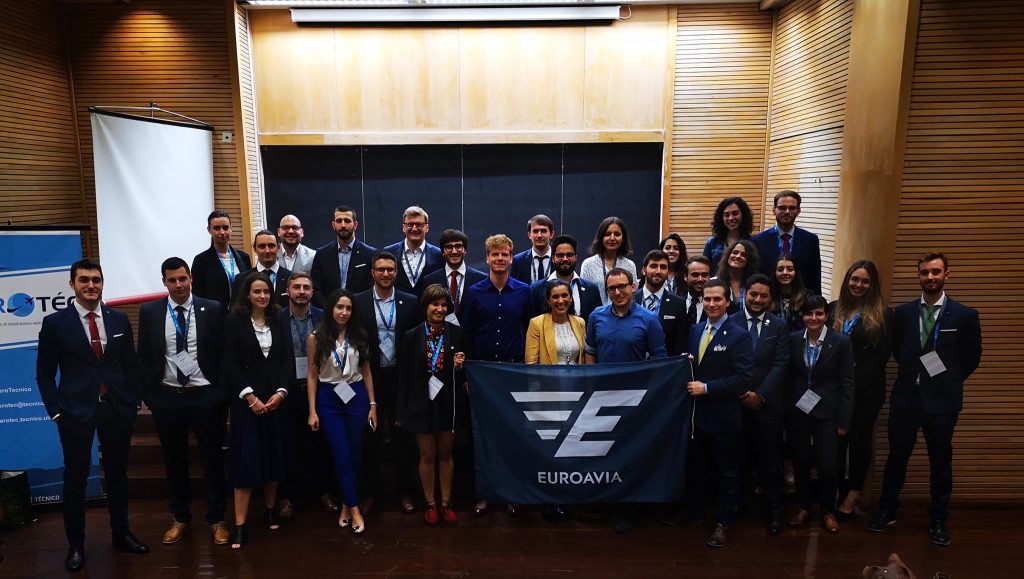 For more information, contact hr@euroavia.eu or visit our website: https://euroavia.eu/